About Nick Carver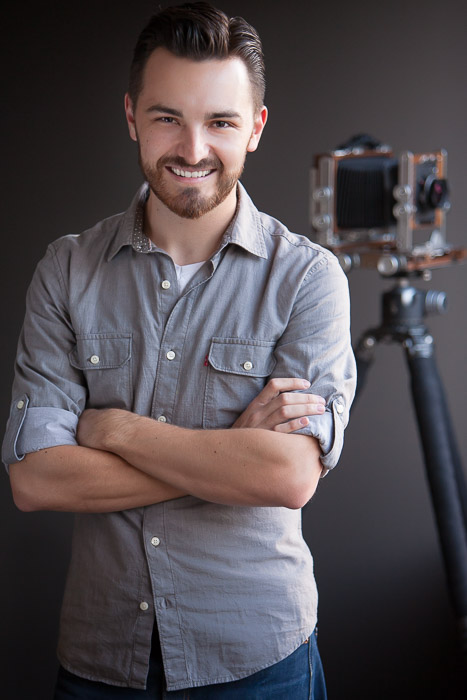 As a professional photography teacher, I get immense joy out of teaching aspiring photographers how to become better shooters. Through my online photography courses, private photography lessons in Orange County and group classes, I am fortunate to meet so many wonderful people who give me the opportunity to help them reach that next level in their photography endeavors. Whether it's helping parents get better snapshots of their kids or giving a professional photographer the extra guidance and training they need to reach new heights, I feel a deep sense of responsibility for making sure my students get the correct training in the most efficient manner possible. I have spent years as an instructor honing my skills for conveying topics clearly. With over 2,500 hours teaching experience under my belt, I've become very in-tune to my students' needs and how each person learns.
As a professional photographer I have experience in nearly every type of hired work ranging from portraits, architecture, nature, landscapes, travel, editorial, advertising, products, events, and more. My publication credits include Outdoor Photographer Magazine (cover image, article), Travel + Leisure Magazine, and Coast Magazine. Nature plays a big role in my personal and fine art work with my heart lying mostly in landscape photography. I was raised to appreciate the outdoors and treat it with respect, an idea that has grown into a strong purpose behind my photography. Even though nature photography just fits well with my other interests like backpacking and hiking, I shoot landscapes to capture the beauty of nature so that others may appreciate it the way I do. I hope that through my pictures, my viewers will gain more respect for our natural world and strive to preserve it.
Many viewers assume I use a lot of Photoshop to get my images looking the way they do. The truth is, though, that none of the images you see on my site or blog have ever been "Photoshopped." I never remove elements from my shots, combine multiple images, airbrush, apply enhancing filters or otherwise digitally alter my images. Plus, I have never done a single HDR (High Dynamic Range) image. I may make some adjustments to my shots in order to get them to look like my favorite film, Fuji Velvia, but these adjustments are very minor and could actually be done in-camera (I just prefer doing it in the computer). My rule of thumb for adjusting my images in the computer is "Don't do anything I couldn't have done with film." And, of course, the images I make on film are not digitally enhanced.
The single biggest influence on my style and approach to photography came from the inspiring images of the late adventure photographer Galen Rowell. Although I can't say I had the pleasure of meeting Mr. Rowell before he passed, his work has and continues to shape mine into what you see today. I also have a deep admiration for greats like Ansel Adams, Art Wolfe, Frans Lanting, and Thomas Mangelsen. All of these artists have served as inspiration in my art, business, and philosophy.